Here are a few Alternatives To Hairspray. With these homemade products you can keep hair in place without hairspray.
A lot of people have now said goodbye to the popular hairspray.
Some are concerned about their carbon footprint and the environmental impact of using this product, while others are worried how the chemicals might affect their hair.
Hairsprays can be really difficult to remove from your surroundings if it gets there.
A lot of curly-haired women also worry about their tresses being weighed down with all the product build-up.
Whatever the reason, alternatives to hairspray have now caught mainstream attention.
Related: How to Remove Hairspray From Walls
Related: Alternatives to Perms
Some of these substitutes are common hair care products that can be found easily, like clays, pomades, and hair styling gels for women.
But there are several DIY organic hairsprays that you can create with items you source from your kitchen!
Some of our favourite alternatives to hairspray are listed below. Check them out!
Top Alternatives To Hairspray
Sugar Spray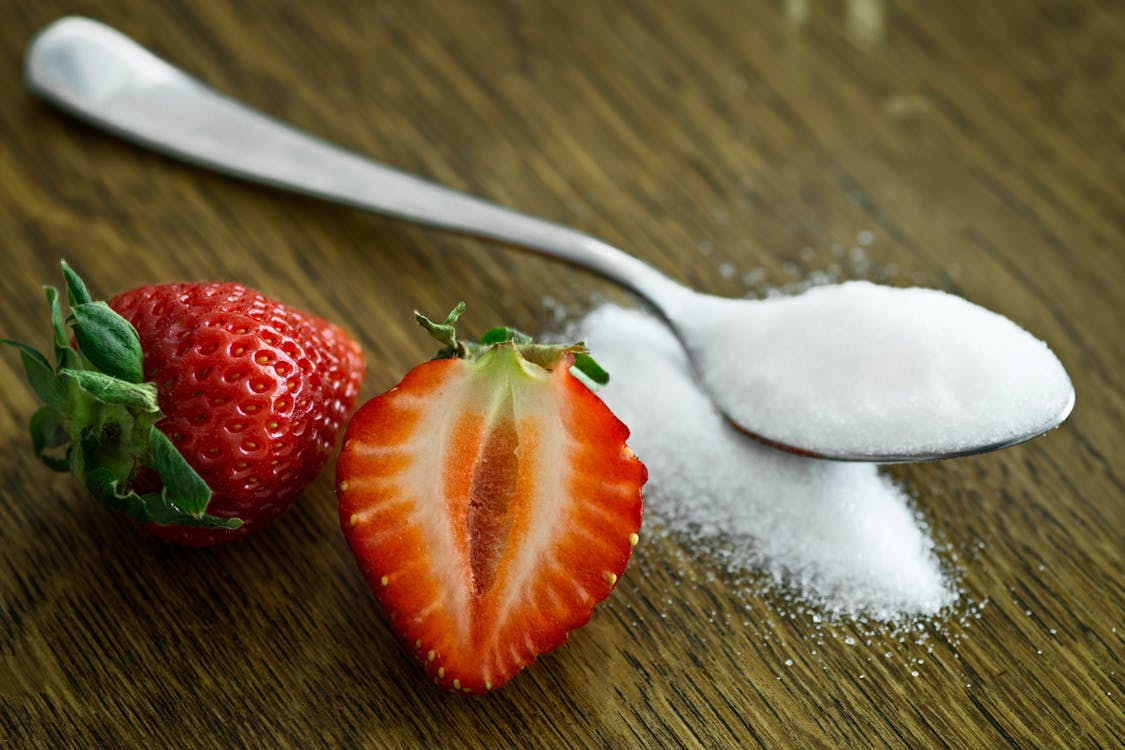 How about creating your own homemade hair spray that doesn't impact your hair or the environment?
Don't worry, it won't take much effort or time to do it at home. All you need is available in your pantry – sugar! 
Sugar cane is known to enhance your curl texture. And a sugar spray is also good for your scalp as it helps exfoliate it, removing dead skin cells and dandruff flakes.
So if you have a dry, itchy scalp this might come handy!
But the best part is that sugar sprays are cheaper, healthier, and eco-friendly alternatives to hair spray.
Learn how to make sugar spray for hair by following these steps:
Heat almost ½ a cup of water in a pot
Stir in sugar while constantly stirring
We suggest using two or three teaspoons of sugar, but you can add a bit more if you want a stronger hold in the hairspray.  
After all the sugar has dissolved, take the mixture out of the stove and let it cool
Add a few drops of essential oil (lavender, eucalyptus or tea tree oils are a good choice) 
Transfer this mixture into an empty spray bottle 
And voila! There you have it! Your very own hairspray.
Pro Tip: This sugar spray is going to last you only a week at the most. And that's if you refrigerate it. If you want to extend the life of the hairspray you can add in a tablespoon of vodka or isopropyl alcohol to the mixture. But it might get too harsh on dry tresses, so choose carefully.
Dry Shampoo
Yes, dry shampoo isn't just for cleaning your tresses on those lazy days in between showers. They work well as hair sprays too.
Dry shampoos remove the excess oil on your scalp and give your tresses a lift.
So if you're looking to create voluminous hairstyles, using a dry shampoo instead of hairspray is a great idea.
We do have to confess that it doesn't give as strong a hold as a hairspray does.
You also need to be careful about which dry shampoo you're using and how much of it you're spraying on to your tresses.
A lot of product can leave your locks dry as a dry shampoo mainly works by absorbing the natural oils from your hair.
Some dry shampoos also leave a whitish cast on the hair. Others are tinted to suit your colored hair. So pick accordingly.
Batiste Dry Shampoo
Pomades (with beeswax)
If you look any commercial pomade or locking gel, you'll see that beeswax is a very popular ingredient there.
So why not get some beeswax pellets and make your own DIY alternatives to hairspray at home?
You can melt these hard wax pellets in a warmer if you've got one or in a glass container over boiling water.
If required add in olive oil or coconut oil, especially if you to moisturize your dry hair and scalp area.
I usually add in a few drops of essential oil for fragrance and also if I need to get my dandruff under control. Tea tree oil is the best choice for this.
But you can add lavender or eucalyptus as well.
Pure, Organic Flaxseed Gel
The best part about using this eco friendly alternative to hairspray is that it's just fantastic for hair health.
Flax seed is rich in omega-3 fatty acids that help add shine and softness to your hair.
They are also great for type 4c hair as it can help add texture to curly kinky hair.
Shea Butter Pomade
If you're worried about how your curly, frizzy hair is going to manage without a hairspray, then we've got you covered. Try using a shea butter pomade instead.
Again, you can try the commercial ones available or create your own using natural shea butter.
With natural shea butter, you can simply take a dollop of it in your palms and rub it into your tresses.
This is one of the best alternatives to hairspray if you have Afro hair textures as shea butter is super hydrating.
Check out this 100 percent natural shea butter online:
African Shea Butter 100% Natural
Or you can even use a pomade made of shea butter as a chief ingredient. Pomades are different from gels as they don't give a shiny look to your tresses.
These are also great for adding volume to thinning hair.
They don't harden or flake on your hair either. There's just one teensy drawback that it doesn't give a stronger hold like a gel or hairspray would.
Texturizing Spray
Now you might be thinking, "Isn't hairspray and texturizing spray the same thing?" But we assure you there are a few differences.
For one thing, a texturizing spray's main job is to absorb the oil from your roots adding texture and bounce to your tresses.
A hair spray on the other hand, focuses more on giving your locks a crisp, polished look.
Drybar Triple Sec: 3-in-1 Textrurize
You can use a store-bought spray like the Drybar Triple 3-in-1 Texturizer. It's more lightweight than hair sprays and gives a similarly strong hold.
So you don't have to worry too much about product build-up.
DIY Citrus Spray
But if your main concern is the environmental impact of an aerosol spray and you want to go the DIY route, you can create a citrus spray.
Here's how you can make this DIY organic hairspray:
Take two cups of water in a pot and let it boil
Add in cut up pieces of an entire citrus fruit
Let it boil until the water reduces to half
Now let this mixture cool and add a few drops of your preferred essential oil
Transfer this liquid to a spray bottle and use as a texturizing spray
You can even add a tablespoon of vodka to increase the shelf life of this DIY hairspray
Pro Tip: Lemons are more acidic in nature, so they can lighten darker hair. We suggest you use lemon juice if you've got blonde, caramel, or platinum hair shades. If you've got darker natural hair (brunette, black, etc.) you can use orange juice instead.
Hair Gels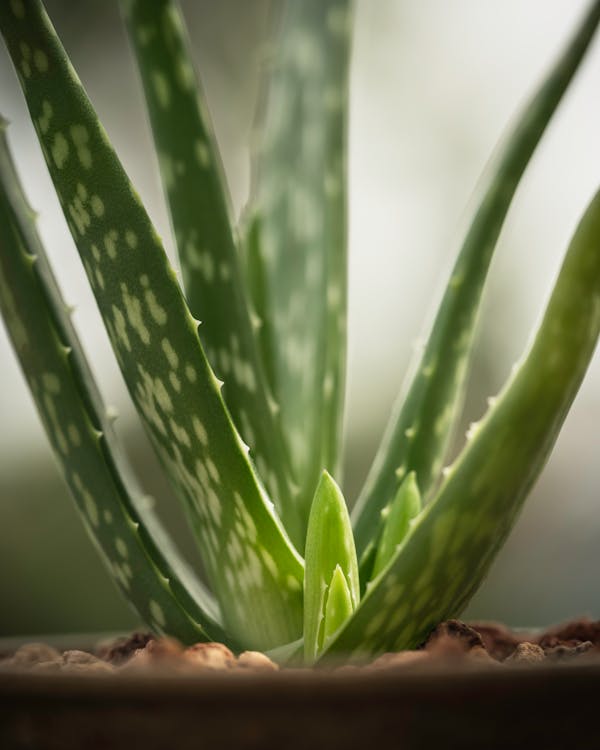 Hair gels are a classic product just like hair sprays. But as they are non-aerosol based, a lot of folks find them to be the more eco-friendly option.
You can create your own hairspray at home or buy the one right for your tresses from the market.
Gels are great if you want to replicate the strong hold offered by the hairspray. But these might give you a wet sort of look.
And some gels also lead to clumps and flakes. So be careful that the hair gel you pick suit your hair type.
You can create your own hair gel at home using some aloe vera.
All you need to do is scrape off the gel from a stalk of aloe vera plant and transfer it into a clean container.
This gel can be used as it is on your tresses or you can mix a few drops of essential oil into it.
Seven Minerals Organic 100% Pure Aloe Vera Gel
There are several aloe vera gel brands in the market as well. Like this one above which contains 100 percent pure, organically-grown aloe vera extracts.
ECO Styler Professional Styling Gel
This Ecoco hair gel is great for curly tresses. It's olive oil formula is very nourishing and it's known to control flaking too. If you have naturally curly hair (type 3 or type 4 textures) then this is a great product for you.
Ran out of hairspray and do not know what to do? Try these alternatives to hairspray instead! These include commercial alternatives like clay, pomades, mousses, and hair gels. And there are several eco-friendly substitutes which you can make at home. With these alternatives you can keep your hairstyles in place naturally.
How To Make A Homemade Hairspray
This is a question that can be answered in many ways, but some of the most popular methods include usingessential oils and home made binders.
When choosing essential oils, make sure to select ones that are specific to hair care products. Some common ingredients that are used in homemade hairsprays include peppermint, lavender, rosemary, thyme, and basil.
To prepare the binders, you will need: vegetable oil (women), cornstarch (men), bicarbonate soda (for adjusting consistency), distilled water or apple cider vinegar (synthetic or homemade preferred).
The vegetable oil should be melted before adding the cornstarch mixture; this will create a thick paste-like final product. For men's products only , add 2 tablespoons of bicarbonate soda for every tablespoon of vegetable oil prior to mixing together well .
Once all ingredients have been mixed together thoroughly, shake vigorously until smooth . Spray directly onto dry hair from nearly any angle for desired hold .
FAQs about the alternatives to hair spray
How can I keep my hair in place without hairspray?
If you want to keep your hair in place without hairspray, you can try:
Dry shampoo
Shea butter
Aloe vera gel
Commercial styling gel/pomade
Texturizing spray (like homemade citrus spray)
Can I use deodorant as hairspray?
Nope. This is a bad idea. Deodorant sprays contain large amounts of alcohol that help it dry on your skin quickly. These can be devastating on your tresses.
The alcohol content in deodorants can dry out hair out terribly and we, therefore, do not recommend using deodorant for hairspray. 
Does dry shampoo work as hairspray?
Dry shampoo, unlike deodorants, are formulated for use on your hair. So it's perfectly safe to use. And yes, it does work as a hairspray, although you don't get a very strong hold. If you want to retain the volume on your tresses, then dry shampoo works very well.
What is an eco friendly alternative to hairspray?
There are several eco-friendly hairsprays in the market that are not aerosol based and do not increase your carbon footprint. Some of these are:
– Shea Moisture Coconut Hibiscus Hold & Shine Daily Moisture Mist
– Herbal Choice Mari Organic Hair Spray
– Andalou Naturals Sunflower & Citrus Brilliant Shine Hair Spray
– John Masters Organics Hair Spray
– Organic Aloe Vera Spray for Body & Hair
Conclusion
We won't deny it, hairsprays are an effective way to set your hair in place. But they don't have to be the only option.
These alternatives to hairspray are great for the environment and they are much gentler on your tresses as well.
Also Read:
Best Alternatives To Hair Relaxers
How To Get Rid Of Hairspray Flakes